Think of the legendary marketing campaigns that stuck with you: Priceless. Think different. Got milk? Just do it. They all have one thing in common – incredible creative.
Campaigns like these are memorable and stay relevant long after launch thanks to the words, images and design carefully chosen to attract your attention. While your next campaign may not resonate for a quarter century (or more) like the above, the right creative will still play a huge role in your success.
Capture attention
You're working with 8.25 seconds. That's it – that's the attention span of your audience. Not to mention that it has shrunk and will continue to shrink. That's why marketing moved towards digital communication. We are feeding shrinking attention spans with a seemingly endless stream of content – on our phones, in our apps, in our inboxes. We're bombarded with pre-rolls, pop-ups and banners at every turn.
This overload isn't just frustrating, it's leading to digital fatigue. This fatigue, however, is providing an opportunity for businesses and organizations to create more meaningful, intimate communications. People want to be connected to something, hold tangible items, be spoken to directly and feel like businesses and organizations understand what they want. One proven way to do that is through direct mail.
Make the most of direct mail
Direct mail is a powerful tool that can help you reach your target audience. It enables you to personally connect with them and highlight a relevant product or service and, at the same time, share an offer they can act on immediately. Like any powerful marketing tool, creative is key with direct mail.
Here are five quicks tips you can use to make the most of your direct mail:
1. Break through the clutter
Stand out against all the other mail competing for consumers' attention. Whatever your format is, the outside of your piece should be visually appealing, easy to read and make the audience curious to learn more. If your budget permits, get fancy with design and different paper stocks. Consider an oversized piece and/or die cut shape that will make your concept really stand out.
2. Make your messaging memorable
Deliver a compelling message that gets the readers' attention, inspires them to read on and act. Take the reader on a journey, clearly explaining the value proposition, the offer and the steps needed to take advantage of the offer.
3. Know you target
Another important aspect of a successful direct mail piece is its relevance to the target audience. Personalization and segmentation can go a long way in making the recipient feel like the piece was specifically tailored to them.
4. Include a compelling offer
The offer should be clear and enticing. It should provide the recipient with a clear benefit and make it easy for them to take the next step – whether it's making a purchase or a reservation, visiting a website or scheduling an appointment.
5. Use a strong call to action
Make it quick and easy for the reader to know exactly what they must do to take advantage of the offer.
Watch our Secrets of Direct Mail webinar, "Get creative with direct mail," on demand.
Watch now
Get creative with direct mail and learn by example
Let's look at how some major companies have used direct mail and how you can apply their secrets to use it in unique and standout ways.
RBC and TELUS' inexpensive and smart postcards
Postcards are a smart and effective form of direct mail. They're simple to create, easy to mail and they don't have to be expensive to be smart.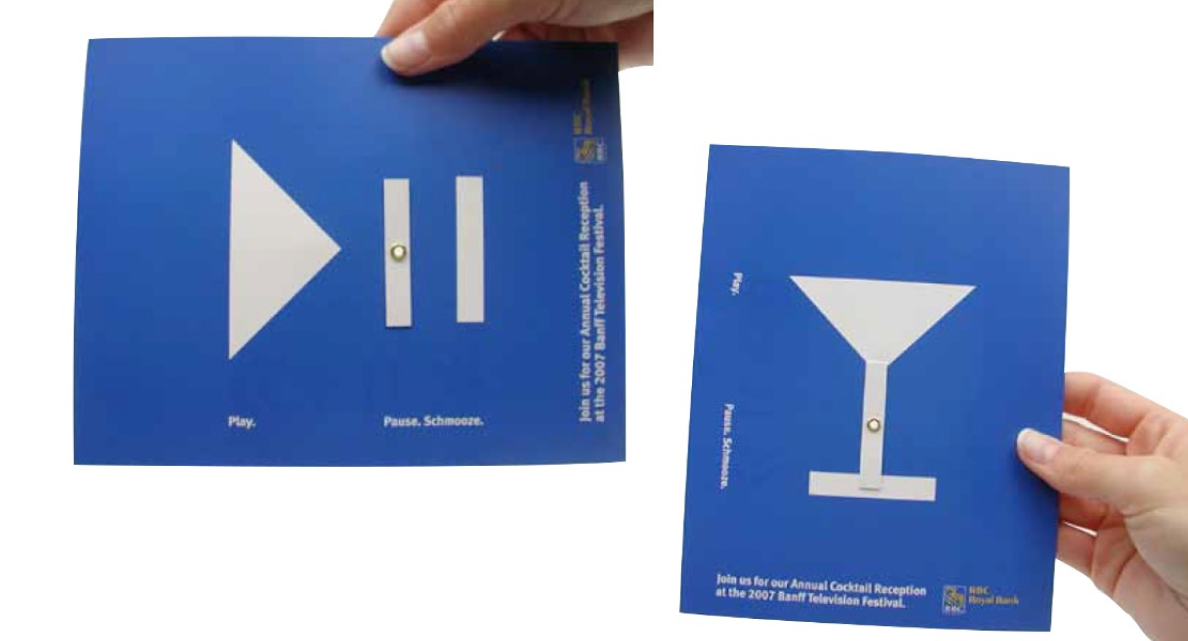 RBC is a proud sponsor of the Banff Television Festival. Every year they invite high value clients to the opening night cocktail party. Using iconic play/pause imagery and a simple interactive element, readers turned these icons into a martini glass, highlighting how easy and entertaining it can be to combine the world of TV with cocktails – and kicking off the festival in style.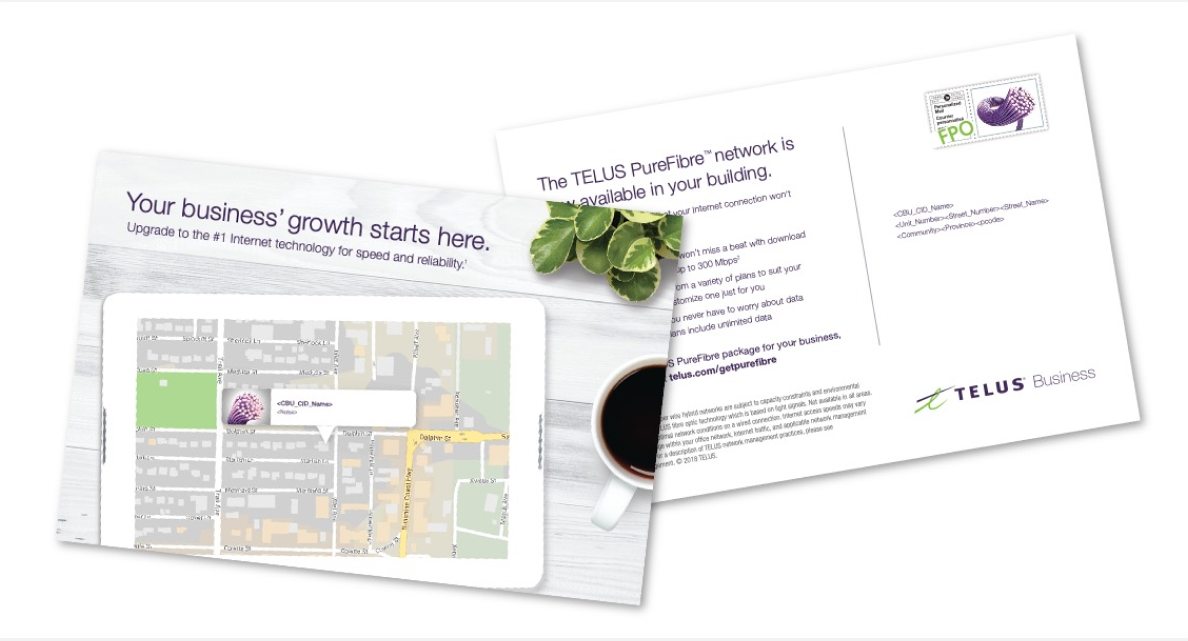 When TELUS Fibre launched, personalized postcards were sent out to potential customers highlighting how Fibre was right at their doorstep. With a map featuring the exact location the postcard was shipped to, this piece spoke directly to each customer about the availability of Fibre and the many benefits it would bring their business.
Logchies Junior and Mercedes' creative envelopes
The outer envelope of a direct mail piece is often overlooked but holds an amazing opportunity to draw your audience in. You could have the best creative inside your envelope, but that won't matter if readers don't open it. So, if you have an envelope as part of your campaign, it's important to use it to your advantage.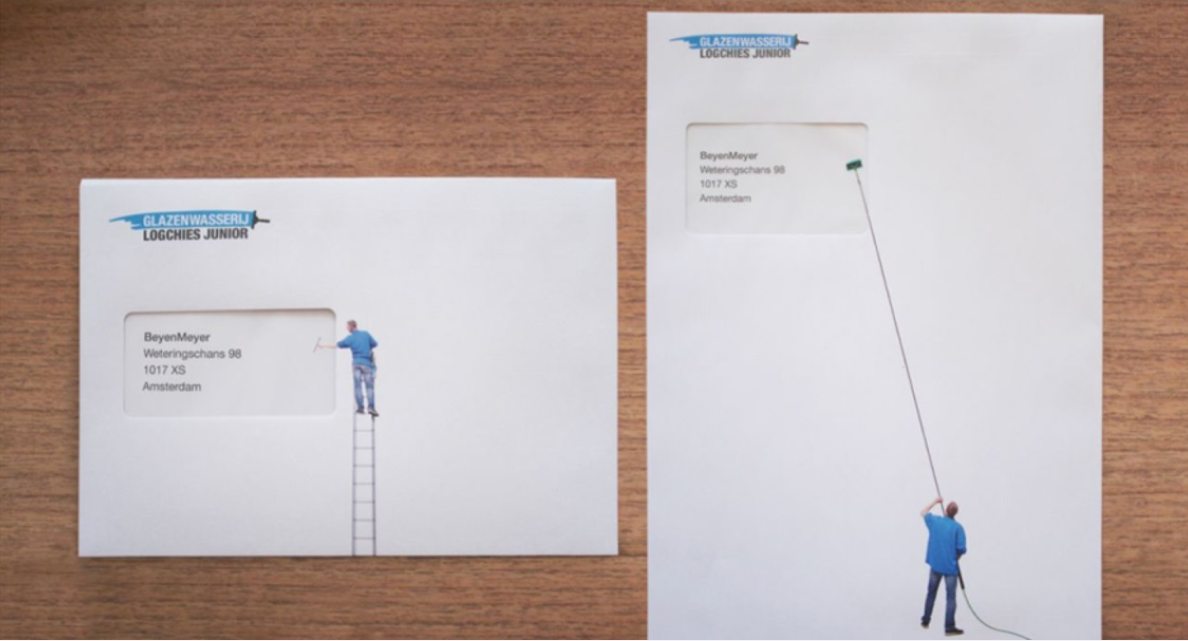 Logchies Junior is a Dutch window cleaning company. They used attention-grabbing envelopes in a brilliant way by showing a guy cleaning the window of the envelope.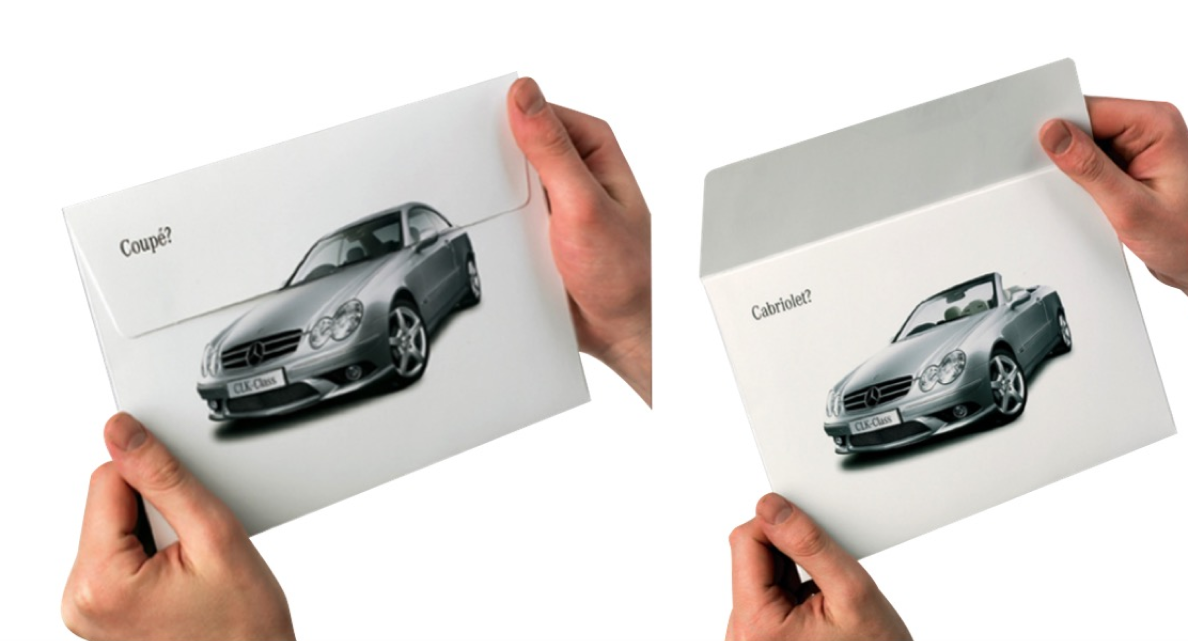 Physical mail can be a great extension of your campaign – especially when you find a clever way to use the mailer to show off your product. Mercedes promoted a new car model by creatively using the flap to highlight a key feature of it.
Smart and Earth Hour's oversized approach
Oversized and dimensional direct mail are great options when working with a larger budget. Size and die cut alone allow pieces to stand out and provide a great opportunity to engage your reader with an interactive element.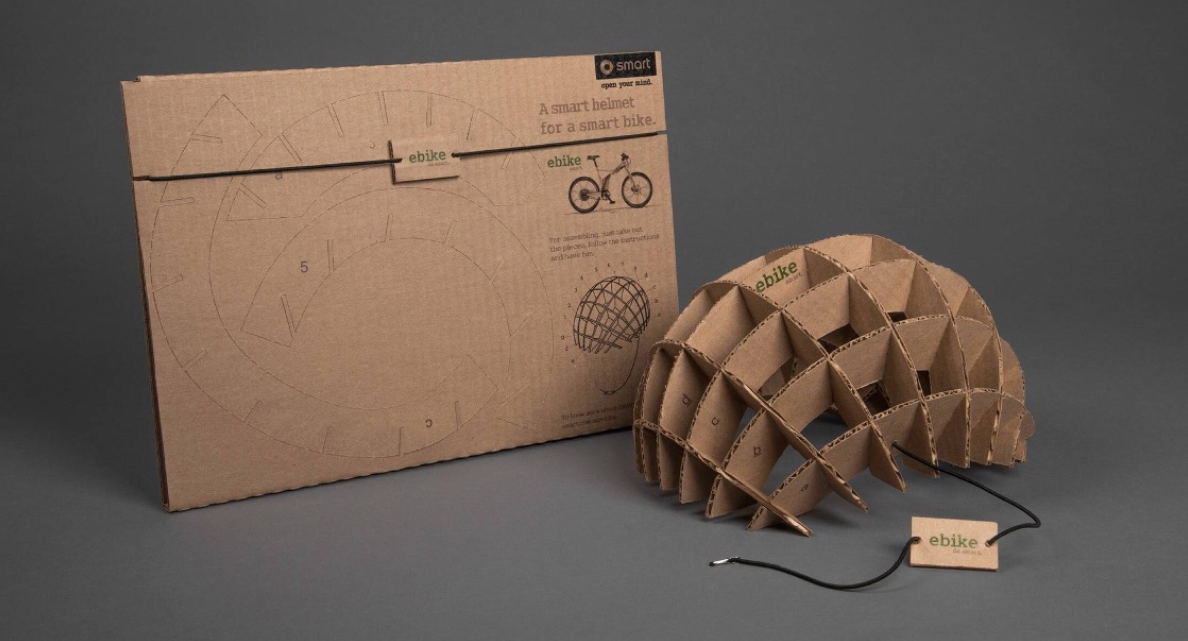 Smart is all about innovation, design, and environmentally friendly transportation solutions. So, when the time came to introduce their new e-bike to cycling enthusiasts, Smart designed a flat piece of direct mail made from recycled cardboard that could easily be assembled into an ecological bike helmet. A smart helmet for a smart bike.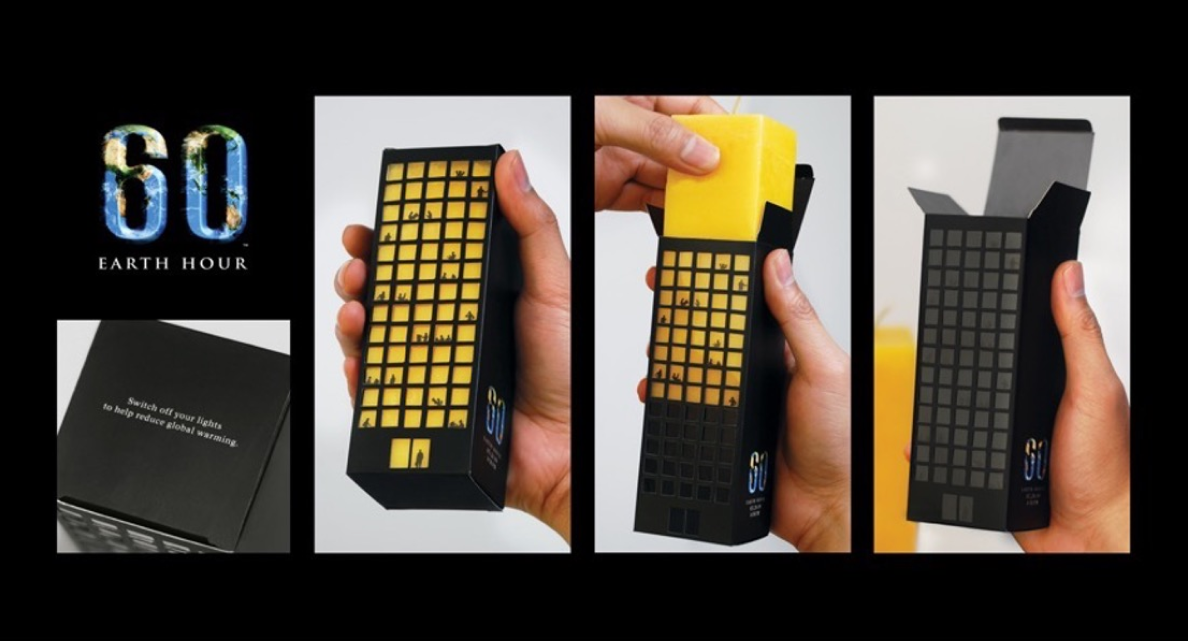 Big businesses are some of the largest energy users, so the Earth Hour corporation targeted CEOs and industry leaders with their initiative to switch off office lights.
An oversized box designed to look like an office building held a yellow candle that, when removed from the box, gave the impression that the lights were being turned off. This arresting interactive element was coupled with a strong call to action, asking people to light the candle and turn off their lights.
Move forward with direct mail
These direct mail secrets can help you build better creative into your next campaign. Canada Post can help you take it even further. Contact us to discover even more about the ins and outs of direct mail, including how Predictive Eye Tracking software can help you identify areas of your direct mail creative that have the best potential to draw in viewers.
It's said that "creativity is nothing more than intelligence having fun" – so go have a little fun with your next campaign.
This blog is based on a Secrets of Direct Mail webinar presentation by Curtis Wolowich, Executive Creative Director, and Aaron Chown, Creative Director, of Junction 59.
Already watched the webinar? Explore the Essential Guide to Direct Mail.
Take your creative to the next level with our newly updated guide that outlines the keys to successful direct mail.
Download the guide