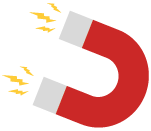 Customer relationship management (CRM) has become the core of the modern marketing stack. With its origins in B2B marketing, it has evolved to become the finger on the pulse of a much wider range of behaviours that reflect people's interests, preferences, motivations and intentions.
Moving outside the traditional CRM silo, predictive prospecting is creating a wider impact – stepping beyond recording information, to mine data as a predictive tool for targeting and retargeting. Using a series of clues, predictive analytics can identify an organization's most valuable customers and jump on that information to nurture brand connections. Leveraging insights from carefully curated data, marketers can prevent customers from taking their business elsewhere – converting solid knowledge into customer lifetime value.
Shifting focus: From pageviews to people
Retention marketing has traditionally waited patiently at the bottom of the funnel – stepping in once conversion had happened. New paths to purchase have turned that sort of thinking on its head. Now, retention can take centre stage even before a purchase has been made, and marketers need to meet people where they're at in the customer journey. An avid Instagram follower, for example, may already have saved a post or checked out your website without buying anything from you yet. These brand users are prospective buyers who need to be kept close. Engaged audiences drive value, and audience development may soon become more important than counting traffic and impressions. People, not page views are at the heart of predictive prospecting.
Be inspired by businesses from around the world that put great data to work for them in physical and digital marketing campaigns. Read the latest issue of INCITE for more.
Download now
Predicting prospective customer behaviour for better ROI
Predictive prospecting assembles a database of potential shoppers, donors, clients or consumers who look most likely to buy into a brand over time. By using data to identify conversion triggers, and understand what prospects need before they become customers, it's possible to predict the patterns that lead to better returns. The more you get to know the mindset of your brand users, the better you'll be able to predict where your best prospects will be found next.
---
Read more from our INCITE blog series
---
How predictive prospecting can be used to home in on your next best customers
Predictive prospecting gets marketing and sales talking to each other to amplify opportunities. Using a combination of discovery engine [CRM] x marketing automation [optimized for data that predicts conversion] x data feedback [interactive data to optimize profiles], predictive prospecting leads to precision targeting:
Use mirroring models to find look-alike audiences
Look for parallel, complementary data to align values and unearth new opportunities
Create measured, relevant, personalized, value-based campaigns
Take the customer journey from mass personalization to hyper-personalization
How to set up your business for success with predictive prospecting
Predictive prospecting is only as good as the data it's fed
Predictive prospecting requires a customer-centric focus on value
Predictive prospecting can be integrated into both digital and physical media.
---
Related posts:
How Wayfair Canada reached active online shoppers with direct mail
Smart marketing: A guide to change that matters
7 Easy ways to add direct mail to your marketing mix
Fulfilling the connected shopper
---