Fast, free, simple and secure
Our easy-to-use online tool guides you through the creation of the artwork for your Business Reply Mail™ envelopes, cards and labels. The tool will ensure your artwork contains the essential Business Reply Mail elements, meeting all the formatting standards for dimensions and service type. You can also store your artwork files online and send secure electronic copies directly to your commercial printer.
Are you a registered Business Reply Mail Artwork user? Sign in now!
Don't have access to Business Reply Mail Artwork? Sign up now!
Don't have a commercial account? Find out how to apply.
To learn more, watch the Business Reply Mail Artwork online demo
Envelopes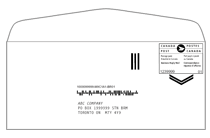 Ideal for when your customers want to send confidential information, applications, payments or donations.
Cards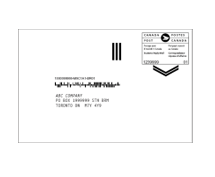 The perfect direct response vehicle when confidentiality is a lesser concern.
Labels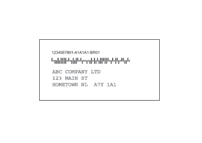 For use with domestic and international Business Reply Mail services.