It's no secret that Canadians love to buy from U.S. retailers. The time to seize this cross-border opportunity is now. That's because Canada's ecommerce opportunities are growing. Canadians are getting more confident with online cross-border shopping and are making more purchases when they shop abroad.
What's happening in the Canadian ecommerce market
Retail ecommerce sales are anticipated to reach CAD86.52B (US$64.51B) this year – almost double 2019's total. 12 per cent growth is expected, following 2020's whopping 75 per cent growth.1 It's not all great news for U.S. retailers – over the past year, Canadians have been shopping closer to home, especially when compared to 2019. Fewer e-shoppers are reporting cross-border shopping, with shopping from the U.S. taking the biggest hit. The percentage of Canadian online shoppers buying from the U.S. has dropped from 64 per cent to 56 per cent. But even though we are seeing a decrease in the percentage of Canadians shopping cross border, the average number of purchases being made by those who are has increased dramatically, nearly doubling from 5.3 to 8.7.2

After conducting initial research in 2016 and in 2018, we've surveyed another 5,000 Canadian shoppers in 2021 who bought online this past year. We asked where they shopped (and why), what was in their carts, how much they bought, what they expect from retailers and more. Informed decision-making drives growth. To help you get Canadian online shoppers' attention, we've highlighted the key trends, areas of growth and the most important things to consider when selling online to Canadians. Whether you're just starting out or are growing your existing ecommerce business in Canada, this knowledge will guide your business to make the best decisions for your cross-border sales.
Get to know Canadian cross-border shoppers
What kind of Canadian shops online from the U.S.? Couples living in cities and suburbs stand out. 89 per cent of Canadian shoppers buying from the U.S. are between the ages 21 and 75. The newest generation of online shoppers, Gen Z, are heavy cross-border shoppers as well, with 73 per cent having bought from the U.S. (vs. 64 per cent of total online shoppers).3
Grow your business north of the border. Tap into the Canadian ecommerce opportunity.
Contact an expert
Canada is a nation of savvy online shoppers. Roughly 82 per cent of Canadians – almost 31 million people – have shopped online in the past year.4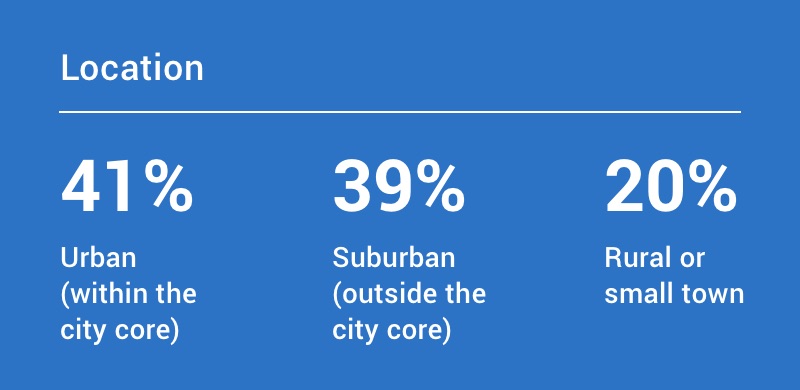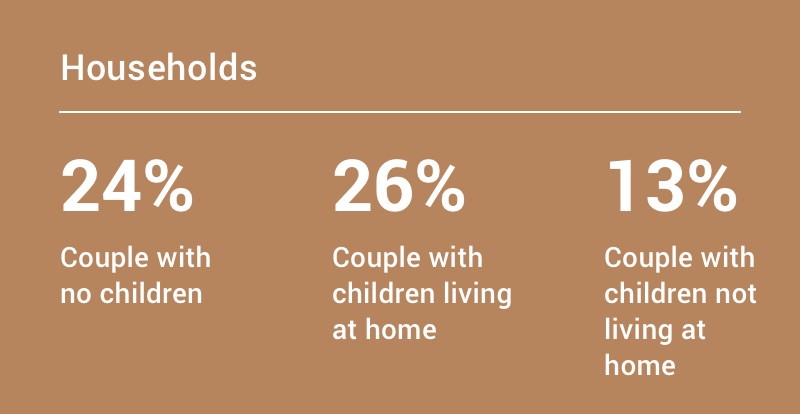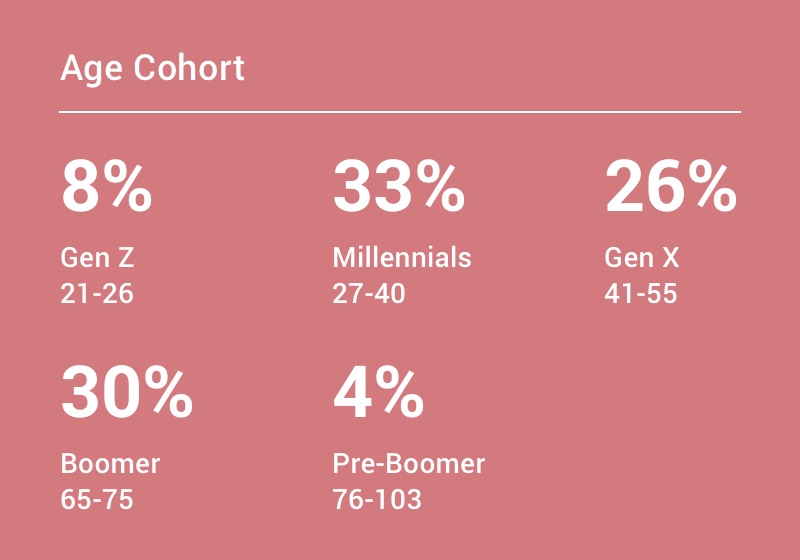 What/how much Canadian online shoppers are buying
The average cart size has exploded since 2016, increasing an astounding 90 per cent in that time. In 2021, the average cart spend is around CAD175.5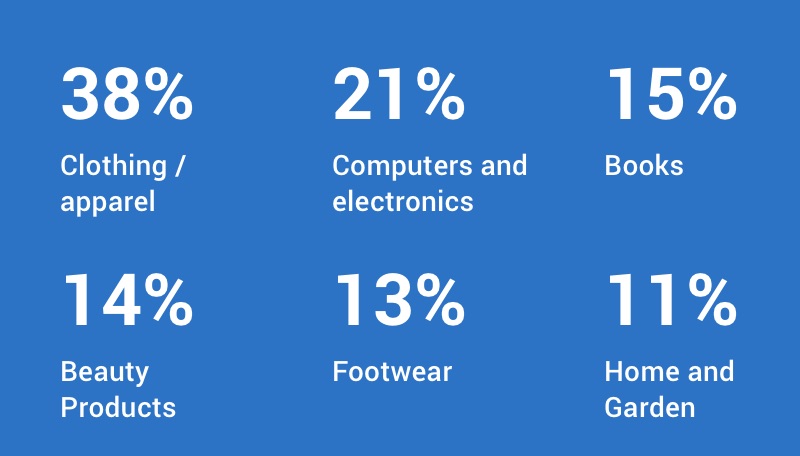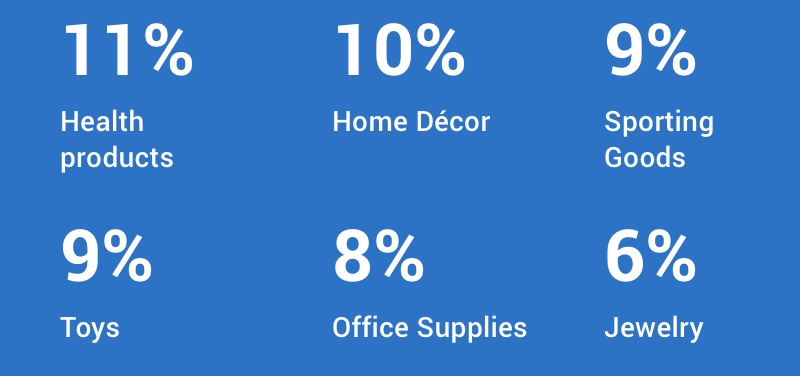 How often Canadians are buying from U.S. retailers
Canadians are buying more often and becoming Frequent, Power, Hyper or what we refer to as HYPER+ shoppers. These are Canada's most experienced online shoppers and are highly sought after by retailers. If they can't find what they want within Canada's borders, they're not afraid to look elsewhere.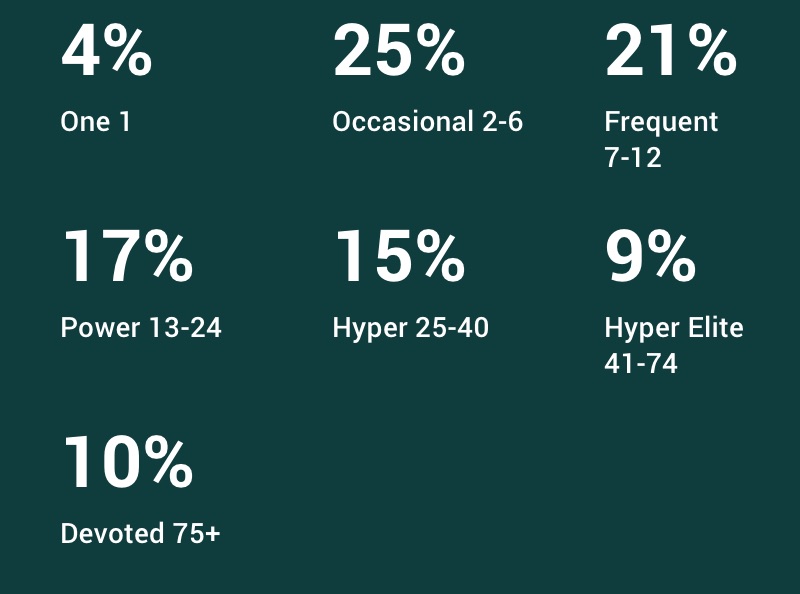 When shopping outside Canada, most Canadian online shoppers turn to the U.S. (56 per cent) while only 35 per cent turn to China. 8 per cent of Canadian online shoppers intend to buy more from the U.S. this coming year while 62 per cent plan to maintain their U.S. purchases.6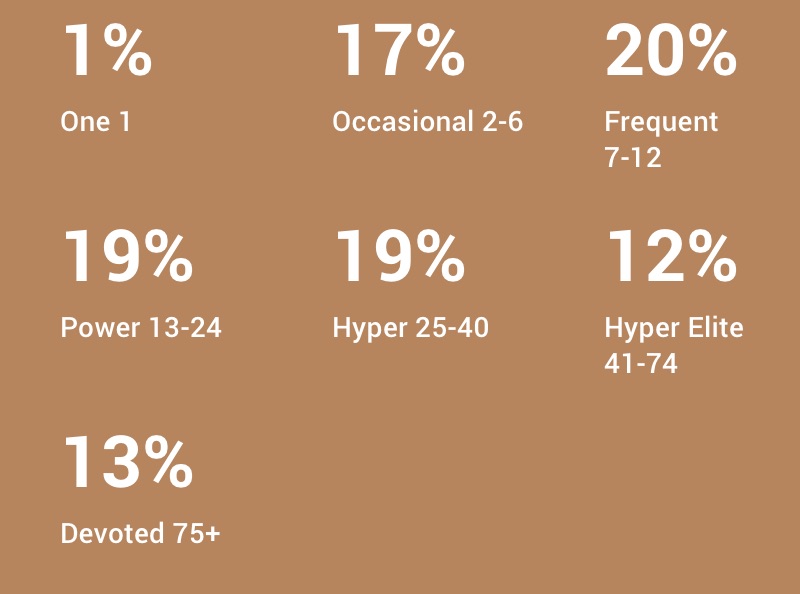 If there's one key takeaway here, it's to keep this very lucrative segment happy by optimizing your operations for speed, keeping up with technology and providing VIP perks to woo these savvy consumers.
Attract and satisfy Canadian customers
Canadian online shoppers have matured over the years and their needs are constantly evolving. U.S. retailers need to be responsive and stay agile to attract them and hold their attention.
If you want to meet or exceed Canadian online shopper expectations, you should:
Communicate clearly
Canadians are more inclined to reward retailers if their expectations are managed upfront and throughout their shopping experience.
Display pricing and fees in Canadian currency
Nobody likes unexpected fees. Give Canadian customers the information they want upfront to avoid an unpleasant surprise that could lead to cart abandonment or worse – retailer abandonment. Make sure that Canadian shoppers are aware of all duties, import taxes and brokerage fees before they click the "buy" button. Be clear about whether prices are in U.S. or Canadian dollars.
Be transparent about shipping fees and delivery speed
Canadians understand that items crossing the border can take a little longer to arrive and are willing to wait for them. To manage their delivery expectations, make sure you're upfront and honest about your services, fees and the features you offer to your Canadian customers. This will help you maximize cart conversion.
Offer key information on delivery dates upfront and prior to checkout to give customers more control. All of these factors can help you increase sales and minimize ongoing customer service and operational costs.
Deliver a positive receiving experience
Canadians care about the receiving experience – so don't overlook it. To offer smooth deliveries for your Canadian customers, ensure that you:
Make and keep delivery promises
Canadians want to know when their order will arrive. Not knowing can impact whether they will shop with you or take their business elsewhere.
Warn Canadian customers about delivery delays and keep them in the loop with tracking alerts as they like to track their orders. You can integrate real-time parcel tracking for visibility, send delivery with notifications and work closely with your cross-border partners to ensure everything goes smoothly. This will allow you to compete on a more even playing field with Canadian retailers that are already offering the same services.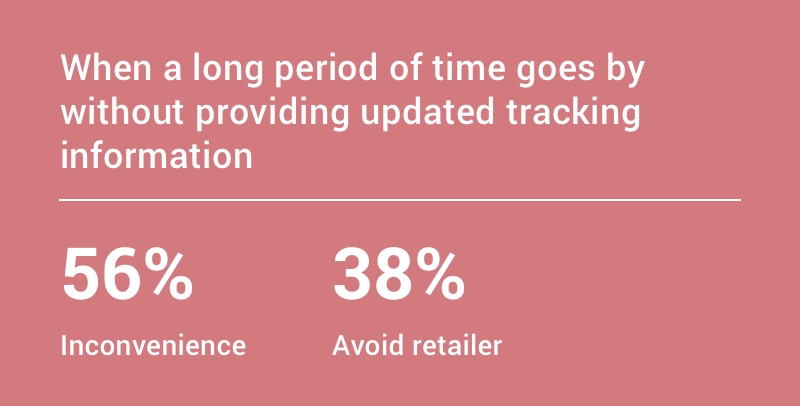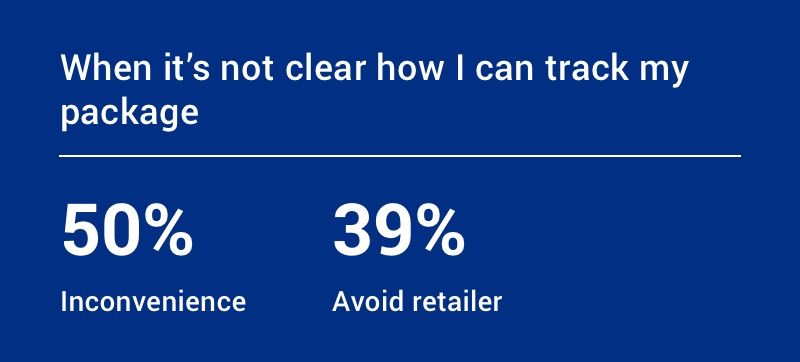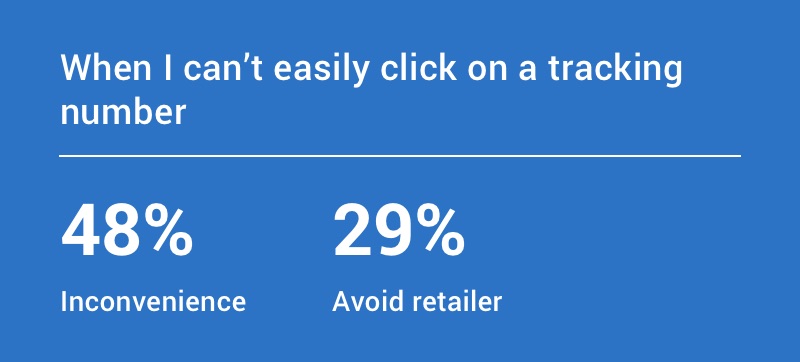 Choose the right delivery partner
Your delivery partner in Canada will represent your business in the final mile, so ensure they will leave a positive last impression by being choosy. 50 per cent of Canadian online shoppers prefer Canada Post for their ecommerce deliveries,7 and 19 per cent of Canadian online shoppers would abandon a shopping cart if the retailer did not use their preferred delivery company.8
Give customers delivery speed choice
Your goal should be to keep customers happy. You can do that by giving them delivery speed options so they can shop confidently with you whether they want to save money or are willing to pay for faster delivery speed. Be sure to include a free shipping option as most Canadians prefer free shipping over fast. It doesn't have to be free and fast though as most Canadians expect to receive free deliveries in 10 days or more.9 Offering delivery speed options can help you reach out-of-the-way areas quickly and competitively, too.
Be flexible
Canadian shoppers like flexibility when it comes to things like delivery location. Some prefer to receive deliveries at their door, in the parcel locker in their lobby or at the post office. Choose a delivery partner that can give your customers receiving options. Look for one that offers delivery flexibility and can extend your reach across Canada. Canada Post has access to 5.4 million community mailboxes – including parcel lockers – making it easier for Canadians to access their mail and packages all in one place.
Offer a customer-friendly returns experience
Canadian shoppers value an easy, affordable and convenient return process. In fact, close to 80 per cent of shoppers will stop shopping with a merchant after a bad return experience. The return process is made up of each step your customers must take to successfully return your products – from finding a box to shipping the returned item, to receiving a refund or exchange. Create an easy and flexible returns policy that makes people feel confident to shop with you.
For U.S. merchants looking to increase their prospect pool, the Canadian ecommerce opportunity offers a wealth of possibilities. An affluent shopper base, a healthy appetite for U.S. products and a new increase in order volumes makes Canada fertile ground for retailers right now. If you're ready to make your move and go north, focus on offering Canadian shoppers an ideal delivery experience.
Sources:
1 Canada Ecommerce Forecast 2021 – Insider Intelligence Trends,Forecasts & Statistics (emarketer.com).
2 3 Canada Post. 2021 Canadian Online Shopper Study, April 2021.
4 Statistics Canada. "Online shopping by Canadians in 2020: Results from the Canadian Internet Use Survey," June 22, 2021.
5 6 Canada Post. 2021 Canadian Online Shopper Study, April 2021.
7 Canada Post. 2020 Canada Post Brand Tracker, pg. 20-219, 2020.
8 Canada Post. 2021 Canadian Online Shopper Study, April 2021.
9 Canada Post. 2019 Consumer Study, 19-203, August 2019
Want help selling abroad?
Contact a Canada Post sales rep to learn more about how to tap into the Canadian e-commerce opportunity.
Contact us