|    

Print

Non-Contract Shipping
For Canada Post general business or VentureOne™ customers

Read Getting Started to find out how to sign up, get your API keys and more.

For essential information common to all our web services, read the Fundamentals of Canada Post Web Services:  REST  |  SOAP
Service Summary
For Solutions for Small Business customers, use non-contract shipping services to create, manage and process shipments—including labeling and inducting parcels for delivery. No manifests are required.
Non-Contract Shipping workflow and key services are shown below.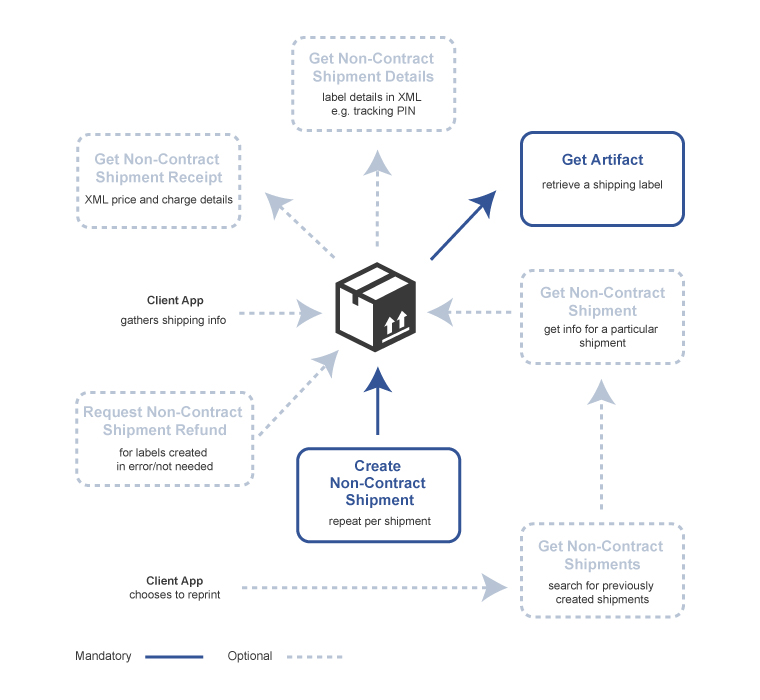 Non-Contract Shipping is provided through the following calls.