Commemorative envelopes
April 22, 2013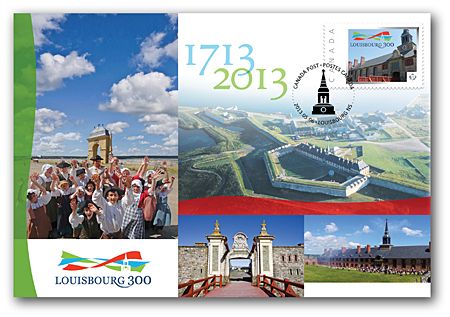 The second quarter of our stamp program marks milestones across the country with five commemorative envelopes. From coast to coast, we recognize stately national institutions and captivating historic sites. We thank those who mentor our youth and those who defend us from harm. Whether you live in rural Canada or in our cities – or somewhere in between – these five envelopes offer something to celebrate.
Montréal Fire Department – 150th Anniversary
Honour the Montréal Fire Department which has saved lives and extinguished fires for 150 years.
Louisbourg – 300th Anniversary
Wonder at the historic walls and village of 300-year-old Louisbourg, Nova Scotia.
49th Field Artillery Regiment – 100th Anniversary
Salute the 100th year of service in the defence of Canada of the 49th (Sault Ste. Marie) Field Artillery Regiment, RCA.
4-H Canada – 100th Anniversary
Celebrate the centenary of the head, heart, hands and health of 4-H Canada.
Canadian Heraldic Authority – 25th Anniversary
Hail the 25th anniversary of command over the country's armorial bearings with the Canadian Heraldic Authority.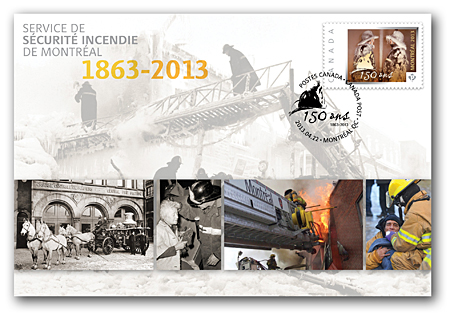 Montréal Fire Department – 150th Anniversary
Design: Isabelle Toussaint
Quantity: 8,000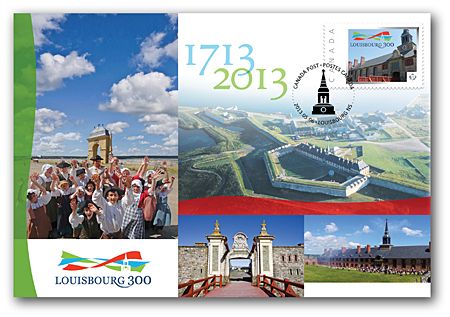 Louisbourg – 300th Anniversary
Design: Isabelle Toussaint
Quantity: 8,000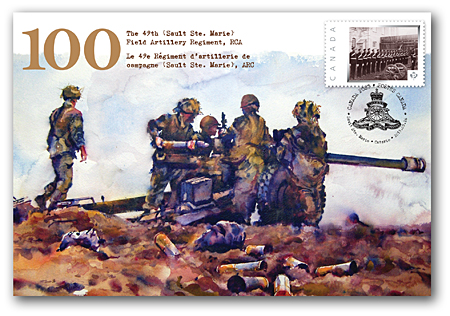 49th Field Artillery Regiment – 100th Anniversary
Design: Katie Deering
Quantity: 8,000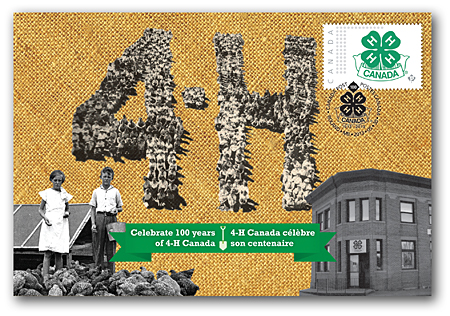 4-H Canada – 100th Anniversary
Design: Katie Deering
Quantity: 10,000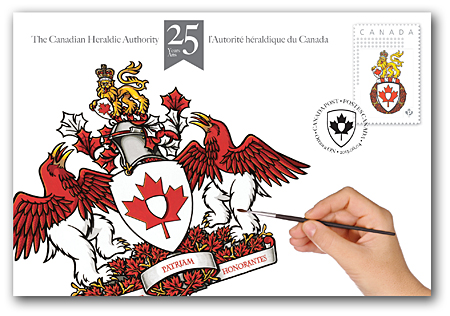 Canadian Heraldic Authority – 25th Anniversary
Design: Katie Deering
Quantity: 8,000