Queen Elizabeth II 65th Anniversary of the Coronation
April 20, 2018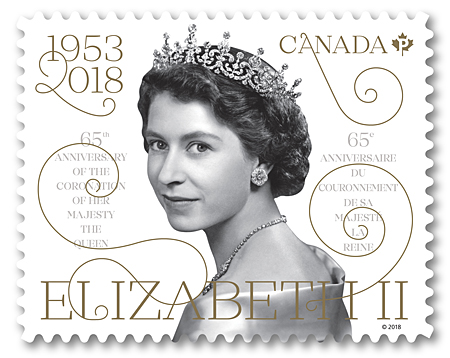 June 2 of this year marks the 65th anniversary of the coronation of Her Majesty Queen Elizabeth II – the longest reigning monarch in British history. Many "more mature" Canadians will recognize the Karsh photo on the cover of the stamp booklet from a series of five coronation stamps issued in the spring of 1953.
The portrait on this new stamp is from a famous sitting in July 1951, when the Queen was still known as Her Royal Highness Princess Elizabeth. Over a period of more than 40 years, Karsh photographed Her Majesty on five occasions, two of them before she became Queen.
One of the world's most photographed women, Queen Elizabeth has had her likeness captured by some of the world's most famous portrait photographers, including Dorothy Wilding, Lord Snowdon, Cecil Beaton and Annie Leibovitz. It is this image by Armenian-Canadian Yousuf Karsh, however, that is best known to generations of Canadians.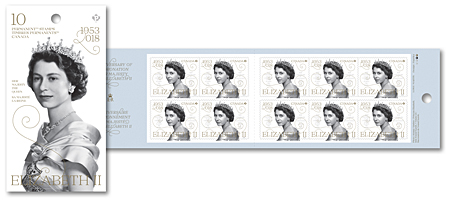 Booklet of 10 stamps
$8.50
Product #: 414083111
Denomination: Permanent™ (domestic rate)
Design: Paprika
Dimensions: 33.5 mm x 26.5 mm
Printer: Lowe-Martin
Printing Process: Lithography in 3 colours
Quantity: 300,000
Illustration: Princess Elizabeth, 1951, Yousuf Karsh.
Tagging: 3 sides (left, top and right)
Shop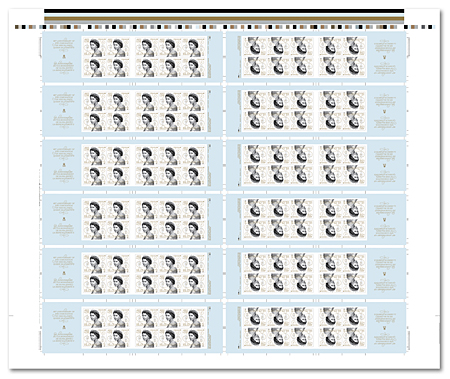 Uncut press sheet of 12 booklets
$102
Product #: 414083149
Denomination: Permanent™ (domestic rate)
Design: Paprika
Dimensions: 620 mm x 520 mm
Printer: Lowe-Martin
Printing Process: Lithography in 3 colours
Quantity: 1,000
Illustration: Princess Elizabeth, 1951, Yousuf Karsh
Tagging: 3 sides (left, top and right)
Shop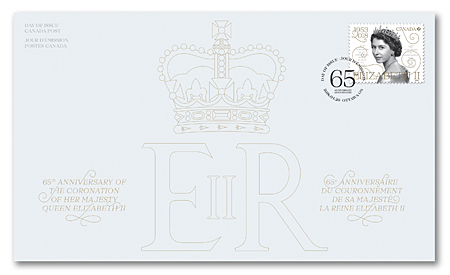 Official First Day Cover
$1.85
Product #: 414083131
Denomination: Permanent™ (domestic rate)
Design: Paprika
Dimensions: 190 mm x 112 mm
Printer: Lowe-Martin
Quantity: 7,000
Illustration: Princess Elizabeth, 1951, Yousuf Karsh
Shop